Nothing starts the festive season off better than the smell of a real fir tree in your home. Having a freshly cut real Christmas tree provides you with the best opportunity to keep your tree looking perfect throughout the Christmas period with minimal needle drop.
The carbon footprint of a locally grown real Christmas tree compared to an artificial tree.
The percentage of UK households that use real Christmas trees verses artifical trees.
The percentage of the UK's real Christmas trees still unnecessarily imported from abroad into each year.
We have several varieties of Christmas Trees available to choose from, all have been meticulously nurtured all year around so that they are ready for the big day including Nordmann Fir, Fraser Fir, Noble Fir and Blue Spruce. Pot grown trees are also available.
VIEWS OF THE FARM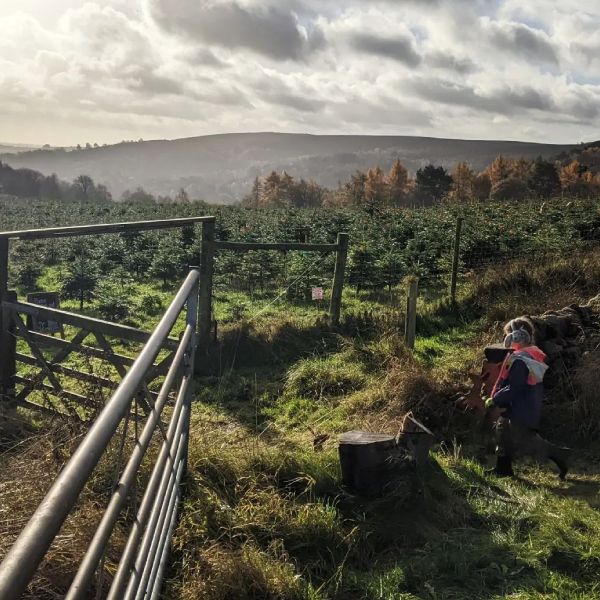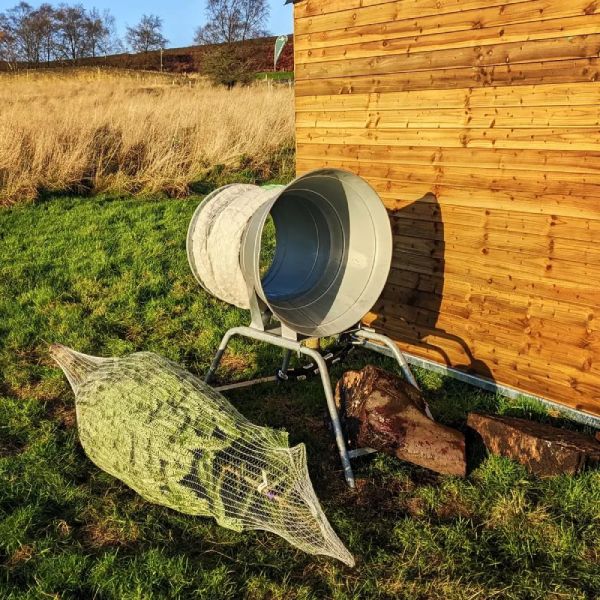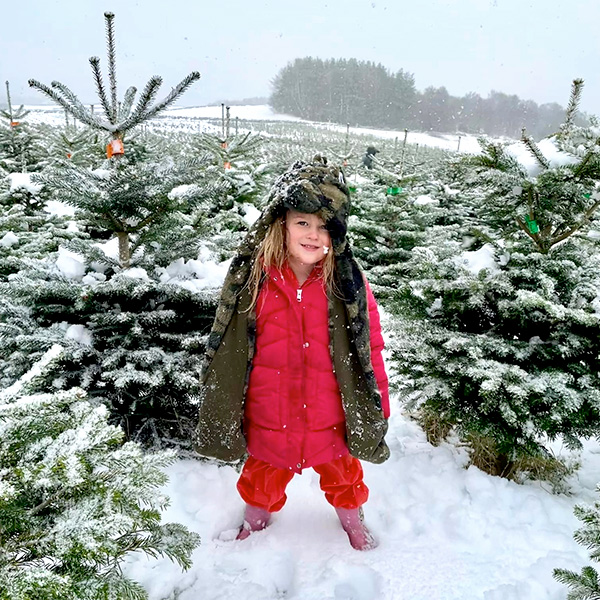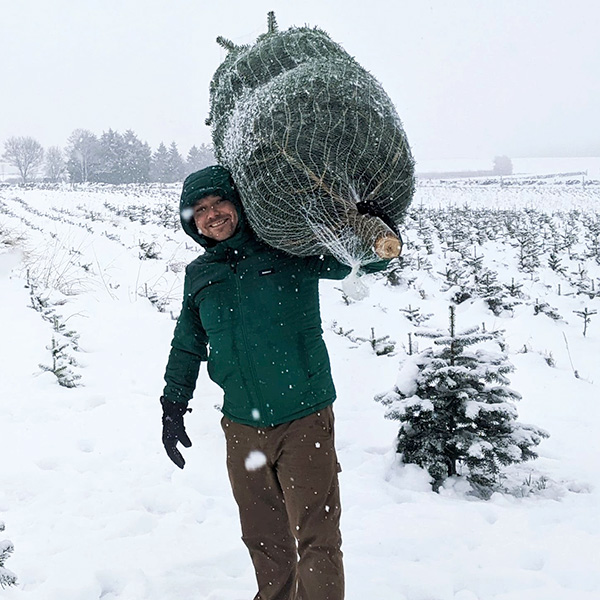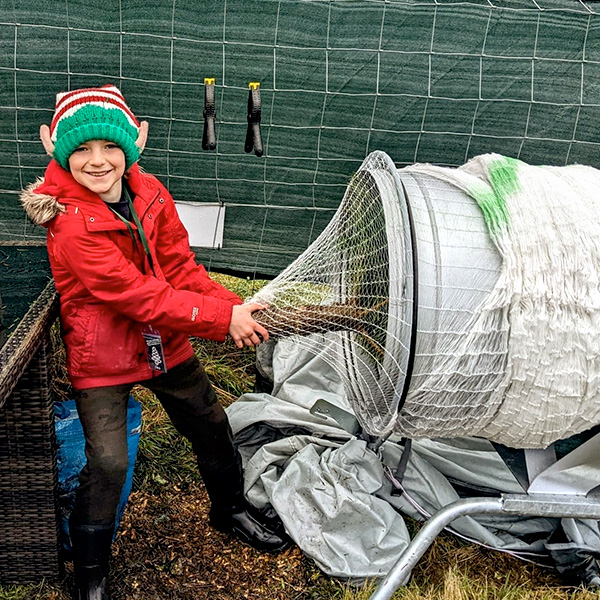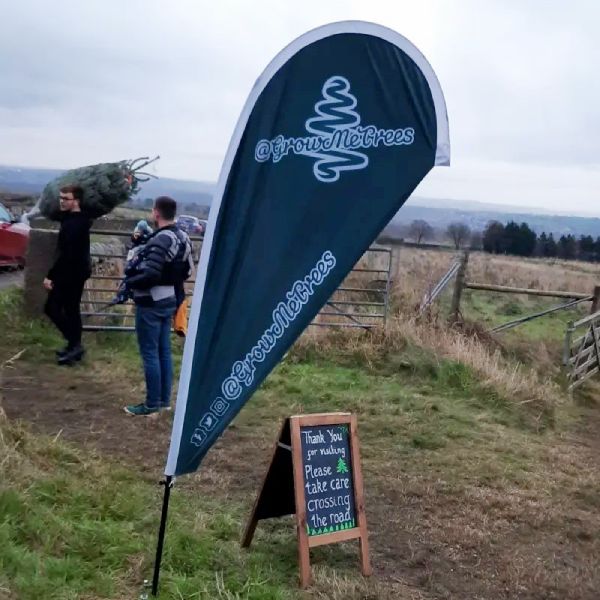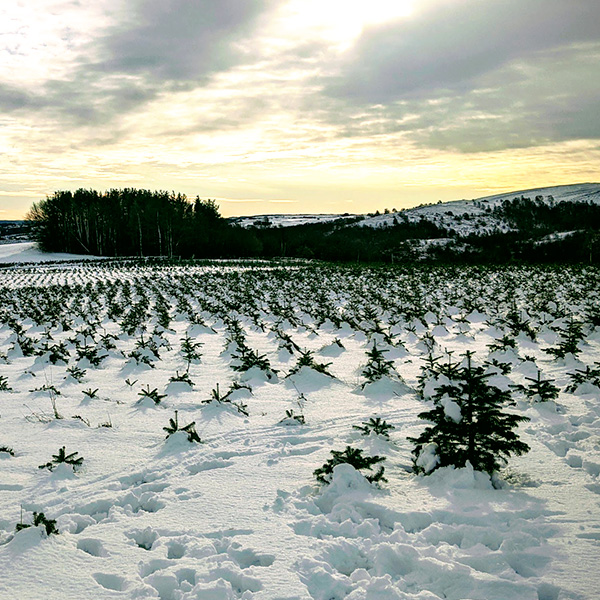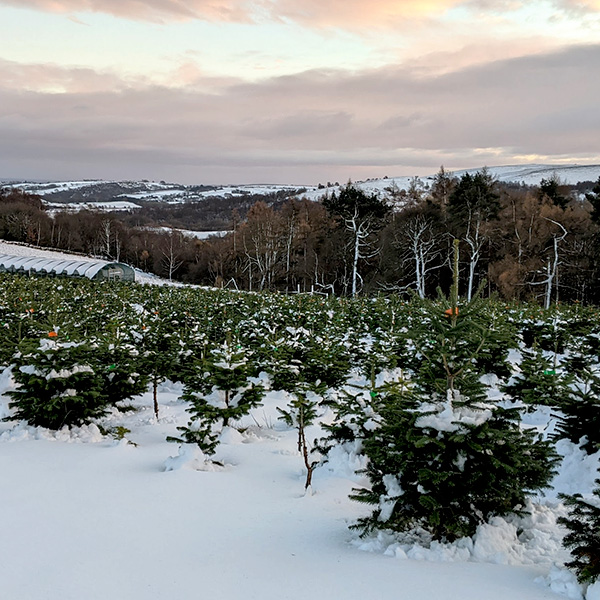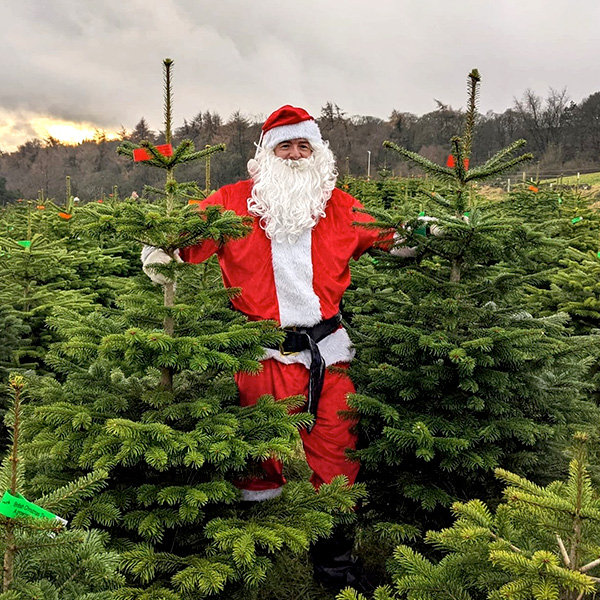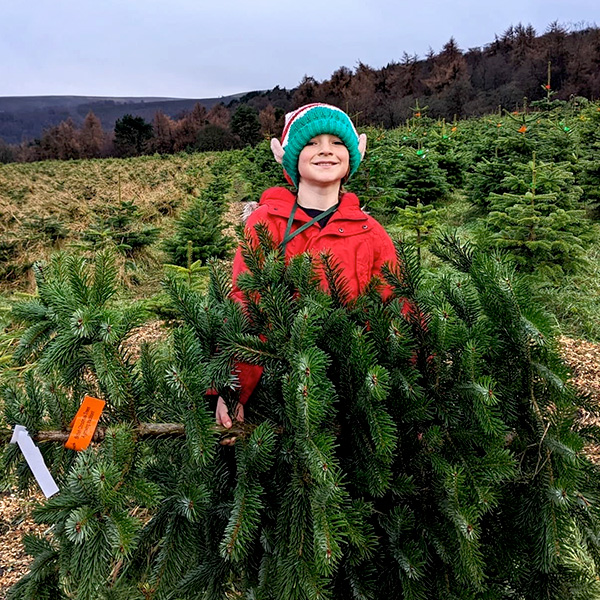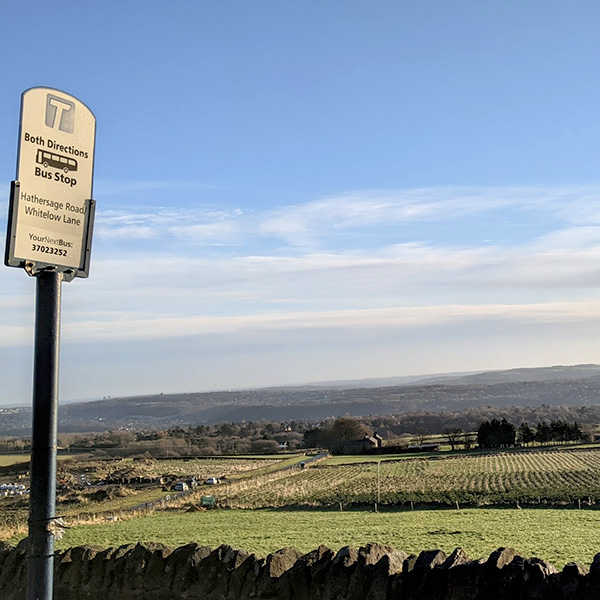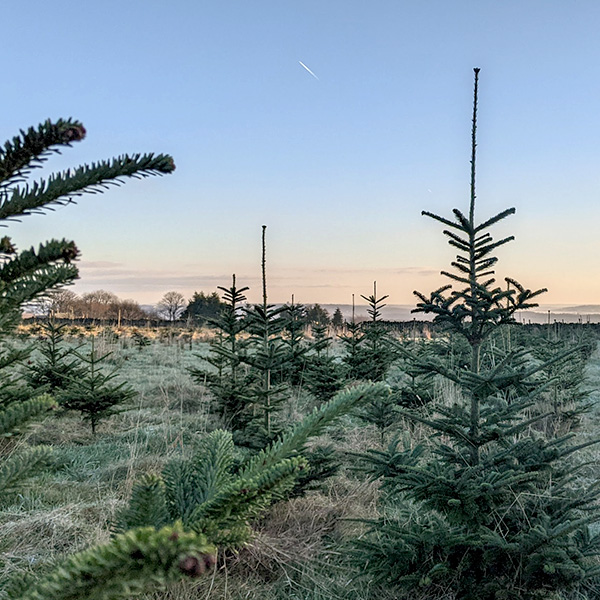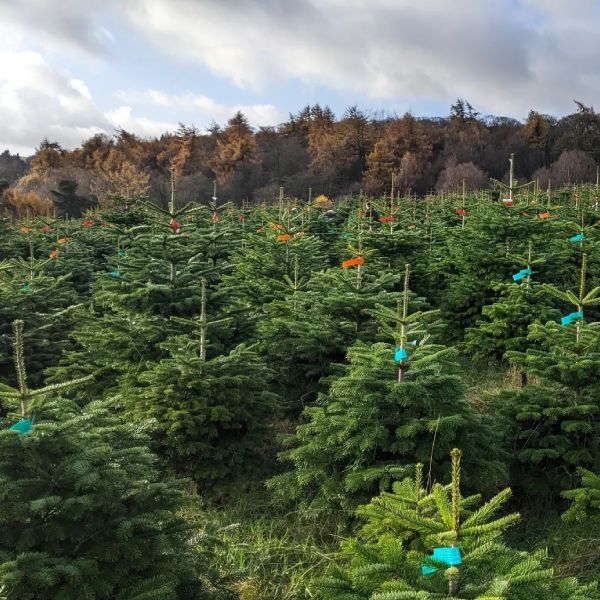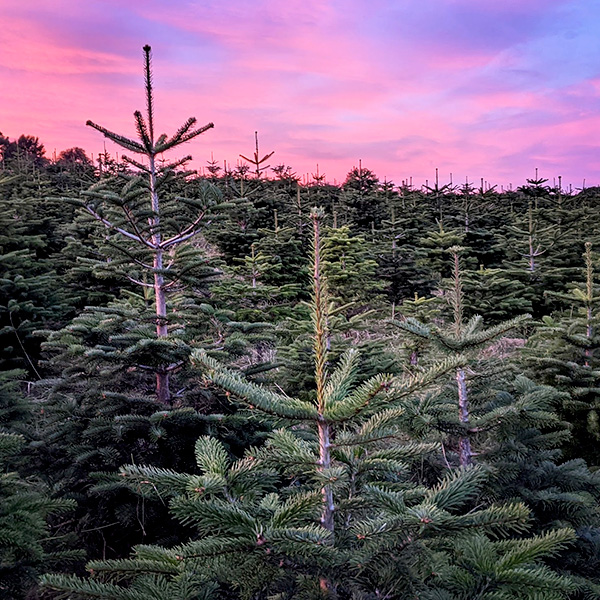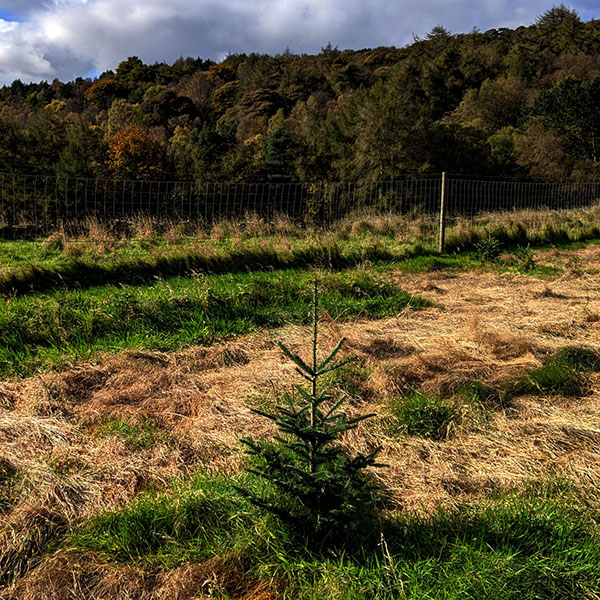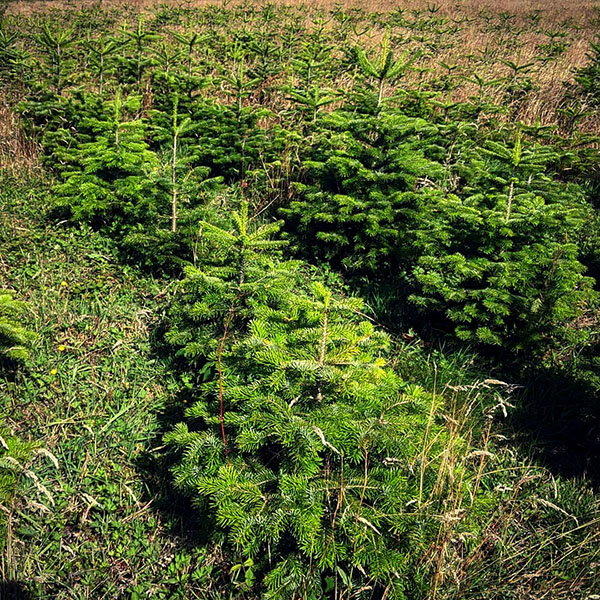 Trim the base
If you have let your freshly cut tree stand for a few days then sawing half an inch off the trunk of your Christmas tree is a good idea to remove any hardened sap that may have built up and ensure it is able to absorb plenty of water to stay fresh and green throughout Christmas.
Choose your location
Try to minimise the shock of relocating your tree from being outside in the cold air and let it aclimatise to the full heat of your home. Try to position it a good distance away from any radiators as constant or fluctuating heat can dry your tree out very quickly.
Watering
Ensuring the base of your Christmas tree is submerged in water at all times is key to keeping it alive. A Christmas tree can drink over 3 pints of water a day so check it daily and try to use a good tree stand that is easy to access that can hold plenty of liquid. 
No gimmicks
You may have heard that you need some special tree food or that a fizzy drink might help to keep your Christmas tree alive. Don't believe a word of it. Your beautiful tree simply wants a constant supply of fresh water to keep it with happy and healthy needles.